A boarded up STT Sports Lettering Co. in Seattle's Industrial District. Governor Jay Inslee's March 23rd, "Stay Home, Stay Healthy" proclamation ordered all "non-essential" businesses to close effective on March 25th, 2020.
A taped off playground in Seattle's upper Queen Anne neighborhood. On March 12, 2020, Seattle Parks & Recreation closed all recreation facilities until at least April 13th amid mounting COVID-19 cases and concerns.
One of many bar-restaurants that has been shut down and boarded up in Seattle's Pioneer Square district. "Fear Causes Racism" posters have been placed on the walls of these businesses throughout the area.
An empty bench and playground in Pioneer Square usually teeming with residents throughout the day is now seemingly deserted; a boarded-up restaurant stands in the background.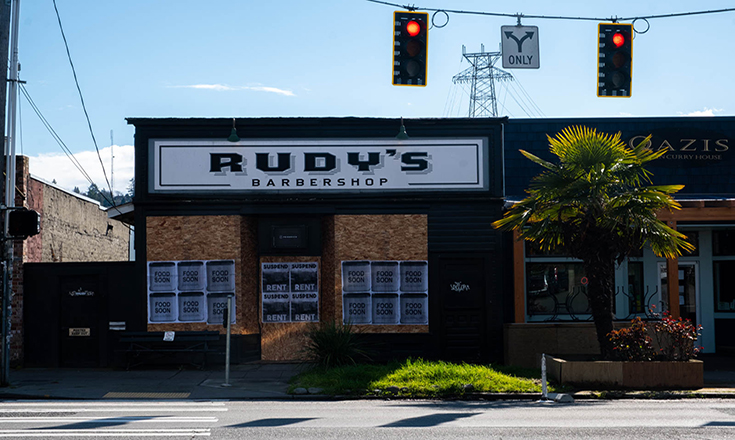 A boarded up Rudy's Barbershop completely closed off in Seattle's Fremont neighborhood. Posters reading "Suspend rent" and "Food soon" are on clear display. Businesses continue to suffer as Seattle's "Stay Home, Stay Healthy" order remains in full effect.